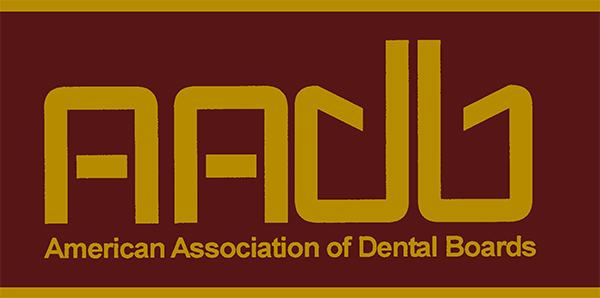 The American Association of Dental Boards (AADB) is a national association that encourages the highest standards of dental education, promotes higher and uniform standards of qualifications for dental practitioners, and advocates uniform methods in the conduct, operation, and working of dental examining boards.
AADB membership is comprised of boards of dentistry, specialty boards, present, and past board members, board administrators and attorneys, and dental educators.
The AADB serves as a resource by providing a national forum for exchange, development, and dissemination of information to assist dental regulatory boards with their obligation to protect the public.
AADB Aspires to Three Core Values:
Protecting the nation's oral health care consumer;
Collaboration with organized dentistry, dental education, and dental regulation; and
Meeting the needs of its members.
FIND EACH STATE'S DENTAL PRACTICE ACT
FIND EACH STATE'S BOARD CONTACT
This website is not associated with any government, public or private agencies or services referenced and is wholly dependent upon advertising revenues and book sales.
Hits: 54